Key

Medical Services
Referrals
Legal Services, Court Support & Detention Monitoring

Educational & Tutoring Opportunities

Mental & Behavioral Health Services
Youth Services

Social Services (Housing, Employment, Job Readiness, Food & Clothing, Language Classes)

LGBTQIA+ Resources


The Access Partnership (TAP) – www.hopkinsmedicine.org See directory of affiliated locations and phone numbers on website. Provides access to primary and specialty care for uninsured and underinsured residents of the East Baltimore community surrounding The Johns Hopkins Hospital (JHH) and Johns Hopkins Bayview Medical Center (JHBMC) with demonstrated financial need. Service area: East Baltimore.



Adelante Familia (House of Ruth) – www.hruth.org Tel: (410) 732-2176, Línea en Español: (410) 889-7884, oprima 8. 24-hour Hotline: (410) 889-RUTH (7884). Provides comprehensive services, including case management, individual and group counseling, and education for Spanish-speaking victims of domestic violence and their children. Also provides prevention, intervention, legal aid and advocacy services for victims of domestic violence. The agency operates a shelter for women and children in immediate danger. Abuser intervention services are provided for Spanish-speaking perpetrators. (Also see House of Ruth listing below). Service area: Baltimore and surrounding area.
Amara Legal Center - www.amaralegal.org Tel: 240-257-6492. Provides direct legal services for survivors of sex trafficking or sex work intersecting with trafficking, coercion, including victim-witness advocacy; assistance with referrals through partner organizations; training for service providers; and advocacy. Contact [email protected]. Service area: Metro D.C.
Annapolis Immigration Justice Network - www.aijnetwork.org Tel: (717) 584-4860. AIJN is volunteer organization dedicated to connecting asylum seekers and other vulnerable immigrants to quality legal counsel and direct case management support. Network partners include law schools, legal firms and legal defense groups, faith organizations, and the business community. Services provided include attorney consultations, immigration representation, and accompaniment to federal immigration court hearings and ICE check-ins.

Asian Pacific American Legal Resource Center (APALRC) – www.apalrc.org Tel: (202) 706-7150. Provides legal assistance on a range of legal issues, including abuse prevention, family, immigration, employment, housing, disability and public assistance, to low-income Asian Americans who have limited English proficiency. Service area: Metropolitan D.C. region, including Northern Virginia, D.C., and Maryland.
Asian/Pacific Islander Domestic Violence Resource Project - https://dvrp.org/ Tel: (202) 833-2232; Hotline: (202) 833-2233. DVRP provides free, confidential services in over 20 Asian/Pacific Islander languages for survivors of domestic violence and sexual assault in Washington, D.C., Maryland and Virginia. Callers to DVRP's confidential helpline can receive crisis intervention assistance, safety planning, emotional peer support, and referrals for legal services and temporary safe housing. Free case management services include assistance with shelter, emergency transportation, interpretation/translation, applying for public benefits, accompaniment to court, survivor advocacy and support, crisis intervention, financial or medical assistance, and referrals for legal services. Survivor Empowerment Groups offer training in life skills, employment readiness and financial empowerment. Service areas: Washington, D.C., Maryland, Virginia.


ASHA for Women – www.ashaforwomen.org Domestic Violence Toll-free Helpline: (888) 417-2741, Seniors Toll-free Helpline: (833) 999-9080. Provides community-based support to South Asian women and their children who have faced domestic violence. Assists individuals of any age, any relationship status (single, married, or divorced) or immigration status. ASHA serves women and children living in the District of Columbia, Maryland, or Virginia, with origins in the South Asian countries of Bangladesh, Bhutan, India, Nepal, Pakistan and Sri Lanka. Service area: Washington, D.C. and surrounding area.
Asylee Outreach Project (AOP) at HIAS - www.asyleeoutreach.org Tel: (240) 284-3306. Offers referrals to refugee benefits and services for asylees and T visa holders following their asylum or T visa grant. The AOP also provides information on important post-asylum grant next steps and additional resources available in the state. The initiative regularly hosts Asylee Benefits Orientations online which can be registered for here. Service area: Maryland.
Asylee Women Enterprise (AWE) – www.asyleewomen.org  Tel: 443-850-0627. Provides a nurturing community and comprehensive services for asylum seekers and other forced migrants, with priority given to women and children. Services include transitional housing, case management, food security assistance, employment readiness, ESL classes, and wellness programs, as well as assistance in accessing medical care and legal aid. Service area: Greater Baltimore and surrounding area.



AsylumWorks (formerly the Asylum Seeker Assistance Project /ASAP) – www.asylumworks.org Tel: (202) 588-5452. Founded in 2016, ASAP serves asylum seekers living in the D.C. metro area by providing assistance in three main areas: employment (through training opportunities, resumé building, and job coaching); social services and promotion of health and wellbeing (through access to food, clothing, mental health referrals, computer literacy classes, ESL classes) and community building. Service area: D.C. metropolitan region.


Baltimore City Community College's (BCCC) Refugee Assistance Program (RAP) – www.bccc.edu Tel: (410) 986-3201. RAP provides free English language training for people 16 years old or over who have refugee or political asylum status. Service areas: Baltimore City and Baltimore County.

Baltimore City Health Department – health.baltimorecity.gov/programs/health-clinics-services  Tel: (410) 396-0176 (for a complete list of clinic-site telephone numbers, see website). Offers multilingual clinics including a dental clinic, an STD clinic and a family planning clinic, among others. See website for specific eligibility and payment details for each clinic: some clinic services are offered free of charge, others are offered on a sliding scale with insurance accepted including Medicaid, others still are eligible only to Baltimore City residents.

Baltimore City Office of Civil Rights, Community Relations Commission - civilrights.baltimorecity.gov Tel: (410) 396-3141. The Baltimore City Community Relations Commission (CRC) is a City Agency that investigates claims of discrimination and assists people who have been discriminated against by enforcing the laws that protect them. The Baltimore Community Relations Commission combats unlawful discrimination in employment, public accommodation, housing, education, and health and welfare services. Discrimination based on race, color, religion, national origin, age, ancestry, sex, physical or mental disability, sexual orientation, gender identity and expression, or marital status is illegal in the City of Baltimore. To file a complaint online: civilrights.baltimorecity.gov Eligibility: the experience of discrimination in Baltimore City.


Baltimore Medical System – www.bmsi.org Telephone numbers available on website for six site locations, including the Highlandtown Community Health Center. Provides refugee health and mental health screens upon arrival in Baltimore, primary care and behavioral health with culturally competent providers and trained on-site interpreters. On-site languages include Spanish, Arabic, Urdu, French, Tigrinya, Amharic, Hindi, English, Swahili and sign language. Language line is available for other languages. Service area: Baltimore metropolitan area.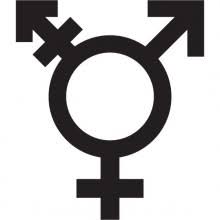 Baltimore Safe Haven – www.baltimoresafehaven.org Tel: (443) 869-6867. A non-profit group most well-known for its advocacy and holding community events and rallies in support of the Trans community. Mission: "Baltimore Safe Haven is a registered 501(c)(3) nonprofit organization focused on providing outreach, drop-in and housing services for Baltimore's most vulnerable LGBTQ community members." Service area: Baltimore City.


BCCC's Refugee Youth Project – www.bccc.edu Tel: (410) 986-5412. A program of Baltimore City Community College, providing after-school programming and individual mentoring for refugee youth K-12. The RYP offers academic and language skills support as well as enriching creative arts and extracurricular activities. Service area: Baltimore metropolitan area.
Capital Area Immigrants' Rights (CAIR) Coalition – www.caircoalition.org Tel: (202) 331-3320. With offices in D.C. and Baltimore, CAIR works to ensure equal justice for all immigrant men, women, and children at risk of detention and deportation in the DC metropolitan area and beyond. The Detained Adult Program provides detained immigrants with information about court and deportation process and helps link those lacking resources with pro bono attorneys. The Detained Children's Program provides free legal services to unaccompanied immigrant children detained by the Office of Refugee Resettlement (ORR) at juvenile facilities in Maryland and Virginia.  CAIR's Immigration Impact Lab  pursues systematic policy change through legal precedent that benefits broad groups of immigrants. Service area: Washington, D.C. metropolitan area.

Care-A-Van – www.hopkinsmedicine.org Tel: (443) 676-2825. See website for weekly site locations and times as well as information on what to bring to an appointment. A mobile health clinic offering primary medical care, immunizations, acute care, physicals and education on various health-related topics. Free testing for syphilis and HIV also is offered, as well as referrals for Women, Infants and Children. Pregnancy testing and referrals for prenatal care also are available. Services are targeted to uninsured children and pregnant women who do not have a regular source of medical care. All services on the van are free of charge. Service area: Baltimore metropolitan area.

Caroline Center for Employment and Training – www.caroline-center.org Tel: (410) 563-1303. Offers employment training programs to unemployed and underemployed women in Baltimore who have a GED, diploma or are ready to earn a GED. Service area: Baltimore City and County.


CASA de Maryland – www.wearecasa.org Tel: (301) 431-4185 (main office); (410) 732-7777 (Baltimore office). Provides direct services in employment placement, workforce development and training, financial literacy, adult ESOL and Spanish literacy instruction, citizenship and legal services, health education, and human services navigation to low-income Latino and immigrant women, workers, and tenants in Maryland. Service area: Maryland.
Catherine's Cottage - www.sa-md.org/catherines-cottage; 406-743-5837 (406-SHELTER). Provides shelter and supportive wraparound services for adult survivors of sex trafficking and labor trafficking. Those served include transgender individuals who identify as female, pregnant women, mothers with young children, and foreign nationals. In addition to housing, available services include counseling, case management, assistance accessing medical and dental services; support groups and mentoring.




Catholic Charities – www.catholiccharities-md.org Tel: (667) 600-2000. Offers various social services, including casework, employment training, housing assistance, health and behavioral health care for families, children, and adults throughout Maryland. (Also see listings for Esperanza Center and Spanish Catholic Center below.) Service areas: Baltimore City and Allegany, Cecil, Baltimore, Harford, Howard, Carroll, Anne Arundel, Frederick, Prince George's, Washington, and Garrett Counties.

Catholic Charities Immigration Legal Services – www.catholiccharitiesdc.org/ils  Tel: (202) 772-4356 (see website for office hours, phone numbers, and locations in D.C., Silver Spring and Gaithersburg). Immigration Legal Services (ILS) focuses on the provision of direct legal immigration services to foreign-born individuals and their families, ranging from consultations to full representation. ILS has represented individuals from more than 135 countries around the world needing legal assistance with an immigration matter. ILS also focuses on training lawyers to provide pro bono services and educating community groups on the latest immigration issues. Service areas: Washington, D.C. and Montgomery County.

Catholic Charities Medical Clinics – www.catholiccharitiesdc.org/medicalclinics At two medical clinic locations in Washington, D.C. (Tel: (202) 939-2400) and Silver Spring (Tel: (301) 434-8985). Catholic Charities provides primary health care and specialized services for adults and children who are uninsured or under-insured, or have DC Alliance, Medstar or Amerihealth coverage. Specialized services include counseling, chronic care and diabetes support, and cancer prevention. Service areas: Washington, D.C. and Maryland.

CDC Vaccination Program for U.S.- Bound Refugees – www.cdc.gov/immigrantrefugeehealth Tel: (800) 232-4636. Refugees (and, where possible, Visa 93 applicants) at participating sites are offered immunizations depending on age, vaccine history, and eligibility. Service area: Nationwide.

Center for Applied Legal Studies at Georgetown University Law Center – www.law.georgetown.edu Tel: (202) 662-9565. The center accepts only asylum, withholding, and Convention Against Torture cases before the Arlington and Baltimore immigration courts (no affirmative cases). Representation provided by supervised student teams. Clients must be willing for their hearings to be scheduled in April/early May or November/early December. (Note: The Center is located near Union Station, not in Georgetown proper). Service areas: Washington D.C. and region, Maryland, and Virginia, for cases scheduled for hearing in Baltimore or Arlington courts.
Centro de Apoyo Familial/Center for Assistance to Families – https://mycaf.org Tel: (301) 328-3292. CAF's mission is to transform communities through economic and educational empowerment in collaboration with community and faith-based organizations. Bilingual English-Spanish programs and services include financial literacy and education, workforce and small business development, healthy living, HUD approved home ownership, foreclosure prevention, and more. Service area: Maryland.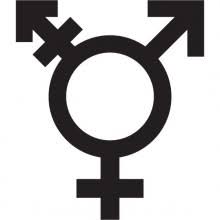 Chase Brexton– chasebrexton.org Tel: (410) 837-2050.  Known as the largest medical institution that is most openly accommodating for the LGBTQIA+ community, with staff attuned and sensitive to trans and gender affirming needs and pronouns. Provides medical and behavioral health services. Locations in Baltimore City, Glen Burnie, Columbia, Randallstown, and Easton. Provides sliding-scale payment options for low-income individuals. Service area: Maryland.

Centro SOL – www.jhcentrosol.org Tel: (410) 550-1129. Offers a host of community resources including medical care (including cancer prevention, reproductive health and dental care) as well as mental health services for Latinx youth and adults. Also offers financial and immigration-related legal support as well as professional translation support. Service area: Baltimore.

Disability Rights Maryland – disabilityrightsmd.org Intake line: (410) 727-6352 (ext. 0). Disability Rights Maryland (DRM) may represent Maryland residents who have a disability and a legal issue within the scope of our Advocacy Services Plan, which includes issues ranging from Nursing Facilities, Assistive Technology, Civil Rights & Community Inclusion, Voting Rights, Medicaid, Advocacy for Social Security Beneficiaries and more. DRM represents children and adults of all ages with psychiatric disabilities, developmental disabilities, sensory disabilities, learning disabilities, and Traumatic Brain Injury (TBI). DRM represents people with disabilities who live in institutions, live in the community and are homeless. Eligibility: Maryland residency.

Episcopal Refugee and Immigrant Center Alliance (ERICA) – www.erica-baltimore.org Tel: (410) 467-3751. Assists refugees, asylees, asylum seekers, and other immigrants through educational workshops, material assistance, and one-on-one problem solving to address social support, housing, health, and employment needs. Service area: Baltimore.







Esperanza Center – www.catholiccharities-md.org Legal Services Tel: (410) 534-8015, Client Services Tel: (410) 522-2668, Health Services Tel: (443) 825-3450, Education Services Tel: (443) 825-3425. Esperanza Center of Catholic Charities-MD provides immigrants and uninsured individuals with access to medical and mental health care, social services, referrals, language classes, and legal services. English language, computer literacy, and citizenship classes are available. Service area: Baltimore.




Ethiopian Community Development Council – www.ecdcus.org Tel: (703) 685-0510. Branch and affiliate offices provide immigration resettlement services and counseling; Youth and after-school projects; Domestic violence education; and Health education programs. Service area: Nationwide.



Foreign Born Information & Referral Network (FIRN) – www.firnonline.org or  www.beluminus.org  Tel: (410) 992-1923. Offers guidance and assistance on immigration laws and regulations, information and referrals, after-school literacy programs, language connections and interpreting. Service area: Howard County and central Maryland.


Freedom For Immigrants – www.freedomforimmigrants.org Tel: (510) 394-3089; Rapid Response Hotline to complete an intake on behalf of a detained person: (209) 757-3733; to locate a detained loved one: (385) 212-4842. Freedom for Immigrants pursues the abolition of the immigrant detention apparatus in the United States through policy initiatives. They also monitor detention centers for abuse, which is reported through their hotline among other means. They also offer support and referrals for navigating immigration process. Service area: Nationwide.

George Washington University Immigration Clinic – www.law.gwu.edu/immigration-clinic Tel: (202) 994-1010. Immigration Clinic students represent clients under supervision of the clinic director. The Clinic accepts affirmative asylum cases and removal or deportation cases in the Immigration Court at Arlington, Virginia. Cases are accepted only during school semesters. Service area: Washington metropolitan region, for cases scheduled in the Arlington Immigration Court.



Gilchrist Immigrant Resource Center – www.montgomerycountymd.gov/gilchrist/  Tel: 240-777-4940. Provides multicultural support services to immigrants in Montgomery County with the goal of connecting diverse communities with educational, economic and civic resources. The Center also seeks to provide new immigrant residents with access to such services as computer literacy, citizenship, workforce development, legal support, and English-language services. Service area: Montgomery County.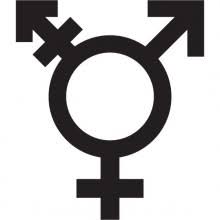 Hearts and Ears – www.heartsandears.org Tel: 410-523-1694. A non-profit community center that holds intergenerational LGBTQIA+ community events and support groups such as daily check-ins for informal conversation and care. Supports the empowerment of Gay, Lesbian, Bisexual, Transgender, Intersex and Questioning, and Gender Non-Conforming individuals who utilize behavioral health services through support, advocacy, raising awareness and educational opportunities. Service area: Greater Baltimore.


HIAS: Welcome the Stranger, Protect the Refugee – www.hias.org Tel: (301) 844-7248. Offers immigration referrals for a host of adult and child asylum cases. HIAS' PRINS program is specifically geared towards representing persecuted scientists, scholars, professionals and artists. HIAS also focuses on Central Americans' cases, including those of unaccompanied and accompanied children, family units, defensive cases and cases of detained or formerly detained individuals. Service area: International organization with US-based sites in Silver Spring, MD and New York.
SEE ALSO Asylee Outreach Project (AOP) at HIAS (above)- www.asyleeoutreach.org Tel: (240) 284-3306. Offers referrals to refugee benefits and services for asylees and T visa holders following their asylum or T visa grant. 

Human Rights First - www.humanrightsfirst.org Tel: (202) 547-5692 (Washington D.C. Office). An independent advocacy and action organization that challenges America to live up to its ideals through pressing the U.S. government and private companies to respect human rights and the rule of law. HRF also provides free legal representation to individuals who do not already have legal representation, cannot afford an attorney, and need help with a claim for asylum or other protection-based form of immigration status (www.humanrightsfirst.org/asylum). New York and Houston offices can also help people who are seeking asylum from within a nearby immigration detention center. Service Area: Washington D.C., New York City and Houston.


Immigrant Families Together - immigrantfamiliestogether.com electronic contact form: www.ifteverylastone.org, Facebook: www.facebook.com/ImmigrantFamiliesTogether, Tel: (818) 533-1974. A rapid response unification of families separated by the 'zero tolerance' policy. Also offers support with raising bond funds, arranging safe transport from state of detention to the city where children are located, finding housing in pretrial interim, connecting parents with resources including food, clothing and medical services, and more. Service area: Nationwide.




Immigration Outreach Service Center (IOSC) – www.ioscbaltimore.org Tel: (410) 323-8564. Offers a wide range of referrals in matters relating to adjustment of status, citizenships, political asylum, social services, education, employment, housing, financial assistance and health care. Additionally, IOCS provides health screenings, tutoring programs for youth of all ages, job counseling, and other resources. Multilingual. Service area: Baltimore.

Immigrant and Refugee Rights (IRR) Project of the Washington Lawyers' Committee for Civil Rights and Urban Affairs – www.washlaw.org Tel: (202) 319-1000. Assists immigrant newcomers and non-English speakers in filing charges of discrimination and pursuing litigation in both the EEOC and federal courts. Provides representation on a range of issues, including: discrimination in housing, employment, public accommodations, medical care and government services; sexual assault and/or abuse by employers; and loan mortgage modification scams. In criminal cases, the IRR Project staff continues to work with the EEOC and other agencies to help procure U-Visas so that the clients may prosecute. Service area: Metro D.C.




International Rescue Committee: Baltimore Resettlement Center – www.rescue.org General office: Tel: (410) 327-1885; Immigration and Citizenship Services: (410) 558-3191 or (410) 558-3260. The IRC Baltimore is a non-profit, non-sectarian refugee resettlement agency dedicated to working together with legally admitted refugees and asylees to assist them in rebuilding lives and reuniting families. Staff members and volunteers provide essential resettlement services to refugee families including basic necessities, education, employment, health care access, social services, and legal services toward residency & citizenship. To make an appointment, click here: docs.google.com Service areas: Central Maryland, including Baltimore City and Anne Arundel, Baltimore, Carroll, Harford and Howard counties.


Kennedy Krieger Center for Child and Family Traumatic Stress – www.kennedykrieger.org Tel: (443) 923-5980, for appointments and referrals: (888) 554-2080. Funding permitting, provides mental health and medical care to uninsured children and families. Clinical programs are able to meet the specialized needs of children and adolescents with developmental disabilities. Service area: Greater Baltimore area.

KIND (Kids in Need of Defense) – supportkind.org Tel: (202) 824-8680. Provides pro-bono (free) legal services for unaccompanied immigrant children. Service area: Nationwide, with eight affiliate offices, including Baltimore.


La Clinica del Pueblo – www.lcdp.org For a complete list of locations and phone numbers, click here: www.lcdp.org. Note that services provided vary from clinic to clinic. La Clinica's mission is to build a healthy Latino community through culturally appropriate health services, focused on those most in need. Offers comprehensive primary medical care, mental health and substance abuse services, language access services, insurance enrollment support, walk-in HIV services, care coordination, health promotion, health education services, gender & health programs, LGBTQ health programs, and advocacy strategies to increase inclusion and health equity for Latino immigrants. Service area: Washington, D.C. and Maryland with clinics located in D.C., Hyattsville, and Adelphi.

Latino Racial Justice Circle – www.facebook.com/pg/LatinoRacialJusticeCircle A grassroots community organization operating from a faith-based approach in pursuit of meaningful, cross-cultural dialogue about race-relations and immigration reform in Baltimore. Offers fundraising support for legal representation in immigration proceedings as well as scholarships for Latinx youth and families to participate in leadership trainings. Service area: Maryland.
Luminus (formerly FIRN/Foreign Born Information & Referral Network) – www.beluminus.org Tel: (410) 992-1923. Offers guidance and assistance on immigration laws and regulations, information and referrals, after-school literacy programs, language connections and interpreting. Service area: Howard County and central Maryland.


Lutheran Social Services of the National Capital Area (LSSNCA): Refugee and Immigrant Services – www.lssnca.org Tel: (202) 723-3000. Offers refugee resettlement services, employment services, legal and social services. Service area: Washington, D.C.







Maryland Commission on Civil Rights – mccr.maryland.gov Tel: (410) 767-8600. Offers legal advocacy surrounding housing, employment, and public accommodations (i.e. restaurants, hotels, movie theaters) discrimination. Complaints of employment and public accommodations discrimination must be filed within six months of the alleged unlawful incident, and complaints of housing discrimination must be filed within one year of the alleged unlawful incident. Service area: Maryland.

Maryland Immigrant Rights Coalition (MIRC) – www.marylandimmigrantrightscoalition.org Coordinates and maximizes existing resources to increase quality pro bono and low-cost legal representation to low-income immigrants. Provides community education on immigration and advocates on behalf of immigrants. Service area: Maryland.

Maryland WIC –  www.mdwic.org or phpa.health.maryland.gov/wic Tel. 800-242-4942. WIC is a federally-funded program that provides healthy supplemental foods and nutrition counseling for pregnant women, new mothers, infants and children under age five. See eligibility and income guidelines at https://phpa.health.maryland.gov/wic/Pages/wic-eligible.aspx . Service area: Maryland.

New American Workforce Program, Department of Labor – www.dllr.state.md.us Office telephone numbers available per county; see website. Enables adult English language learners to acquire competency and advanced skills in English. Offers information on ESL, workplace training and vocational certification in local community colleges, and also serves as a broad resource for information about the legal aspects of employment for employees and startups. Service area: Maryland.


National Human Trafficking Resource Hotline at Polaris Project – www.polarisproject.org Hotline: (888) 373-7888 or text "HELP" or "INFO" to BeFree (233733); Tel: (202) 745-1001. This national, toll-free hotline connects trafficking victims, professionals, and community members to information and referrals, as well as resources for training and technical assistance. Polaris Project offers comprehensive clinical social services to victims of all forms of human trafficking through specialized local offices in Washington, D.C. and New Jersey. Conducts legislative federal and state advocacy against human trafficking and modern-day slavery. Service areas: Metropolitan Washington, D.C. region and Newark, NJ.

Office of Legal Access Programs (OLAP), The United States Department of Justice – www.justice.gov Tel: (703) 305-0289. Provides legal information and a state-by-state list of pro bono resources to increase rates of representation for immigrants appearing before the Immigration Courts and Board of Immigration Appeals (BIA). Service area: Nationwide.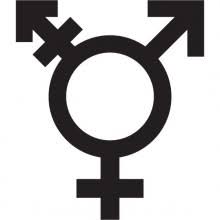 PRISM (formerly Center Global) – www.asylumworks.org/community-involvement  Tel: 202-588-5452 or  thedccenter.org/centerglobal  Tel. 202-682-2245. Offers a welcoming community, support groups and social services for LGBTQIA+ asylum seekers, refugees and immigrants in the DMV area.. Under the new Center Global partnership with AsylumWorks, the PRISM community group (Pride Refugee and Immigrant Support Meet-up) provides supportive gatherings/drop-in meetings for LGBTQ asylum seekers (via Zoom under COVID). For further information, contact  [email protected]. Service area: Greater Washington, D.C. area.

Pro Bono Counseling Project – probonocounseling.org Tel: (410) 825-1001 (Phones are answered Monday-Friday from 8:00am to 4:00pm). The Pro Bono Counseling Project (PBCP) connects Marylander residents with limited resources to volunteer, licensed mental health providers and other supportive resources. The Terapias program increases access to care for Spanish speakers; the CHAI program provides counseling services for South Asian clients. Interpretation and bilingual staff and therapists are available. Service area: Maryland.

Rebuild, Overcome and Rise Center (ROAR) at UMB – www.umaryland.edu/roar/who-we-are Intake line: (410) 706-2781. Offers multilingual, free of charge legal and case management services to all victims of crime, including non-citizen victims who experienced crime in places outside of the United States. Service area: Baltimore.



SAFE Center, University of Maryland – www.umdsafecenter.org  Tel: (301) 314-7233.  The Support, Advocacy, Freedom, and Empowerment (SAFE) Center for Human Trafficking Survivors provides trauma-informed services for trafficking survivors, and seeks to prevent trafficking and support the needs of survivors through research and policy advocacy. The Center serves survivors of sex and/or labor trafficking of all ages, genders, and nationalities. Services include case management, legal aid, mental health care, crisis intervention, economic empowerment programs, and a day center that provides a supportive space for survivors.
The Salaam Center – www.thesalaamcenter.com Tel: (443) 787-8070. A non-profit community center that serves Arabic-speaking refugees and immigrants. Volunteers are available on weekdays from 10:00 a.m. - 2:00 p.m. to assist with various social services (reading mail, making appointments, completing applications, etc ). Free citizenship and English classes are also offered. Through periodic donations to the Center, tangible needs can be met, including food, hygiene items, school supplies, and furniture. Community events are held to provide a safe space in which refugees can gather for support and socialization. Service area: Greater Baltimore.

Sanctuary Streets – www.facebook.com/sanctuarystreets Offers accompaniment to court dates and immigration check-ins. Supports fundraising efforts for bonds. Service area: Baltimore area.


Soccer Without Borders, Baltimore – www.soccerwithoutborders.org/baltimore  Tel: 410-205-9792. Soccer Without Borders (SWB) Baltimore uses soccer to promote positive change by providing refugee, asylee, and immigrant youth with tools and skills that help them attain growth, inclusion, and success. Program areas include soccer play and instruction, off-field lessons and academic tutoring, civic engagement, team building, and cultural exchange for middle and high school students. Service area: Baltimore metropolitan area.

Solutions in Hometown Connections (SHC) – www.shconnections.org  Tel: (301) 615-1034.  A volunteer-led nonprofit program based in central Maryland that works supportively with refugees and immigrants in Maryland, Virginia, and Washington, D.C. through a network of mentors, tutors, and community groups. Service area: Maryland, Washington, D.C., Virginia.




Spanish Catholic Center – www.catholiccharitiesdc.org/scc Tel: (202) 939-2400 (Washington, D.C. location); (301) 434-8985 (Gaithersburg location). The Spanish Catholic Center offers holistic services for immigrants from diverse countries, with multicultural staff speaking more than eight different languages. Low cost medical and dental services, family support/case management, food pantry, workforce development/employment support are available at the D.C. location; ESL, family support/case management, and workforce development/employment are provided at the Gaithersburg location. Service areas: Washington, D.C. and Maryland.

Tahirih Justice Center – www.tahirih.org Tel: (410) 999-1900 (Baltimore office); (571) 282-6161 (Falls Church, VA office). Works to protect immigrant women and girls seeking justice from gender-based violence through pro bono (free) legal and social services, referrals, advocacy, and public education programs. Service area: Nationwide.
Torture Abolition and Survivors Support Coalition – www.tassc.org Tel: 202-529-2991.Conducts advocacy to end torture and to empower survivors, their families and communities, and offers career development, community support, and information on area resources. Note that as of November 2022, TASSC no longer offers counseling or clinical case management services. For a list of D.C. and regional resources for survivors, see https://www.tassc.org/survivor-help . Service area: Metropolitan DC area.
TurnAround – www.turnaroundinc.org Tel: 410-377-8111. 24-hour Helpline: 443-279-0379. At three offices in Baltimore city and county, Turnaround provides services for victims of domestic violence, rape, sexual abuse, and sexual trafficking. Services include individual and group counseling, support groups, shelter services, transitional housing, legal consultation, victim advocacy, and hospital accompaniment. Crisis response can be reached by phone at 443-279-0379 or by text at 410-498-5956. Service areas: Baltimore city and county.

University of Maryland Immigration Carey School of Law Immigration Clinic - Tel: (410) 706-7214. Provides free legal consultation, advice and referrals to individuals in removal proceedings in the Baltimore Immigration Court. Consultations are held every 1st and 3rd Friday of the month. Individuals must arrive by 9:30 a.m. to be seen. Clinic also provides free representation in removal proceedings for a limited number of clients seeking asylum and other immigration relief. Service area: Maryland.
Upwardly Global – www.upwardlyglobal.org/programs/washington-dc-immigrant-refugee-employment-services Tel: (202) 808-3320. The downtown Washington, D.C. office of this national program provides job search training and resources to help work-authorized immigrants, refugees, and asylees rebuild their professional careers in the U.S.. Services provided free of charge for qualified job seekers include one-on-one job search coaching; remotely accessible online trainings covering U.S.-style resume writing, networking, and interviewing; and networking with employers and professionals. No walk-ins; call for information. Service area: Metropolitan Washington D.C. area.


U.S. Committee for Refugees and Immigrants – www.refugees.org Tel: (703) 310-1130. Partners with civil society groups around the globe and nationally to defend the rights of displaced people through advocacy and direct services to persons in forced or voluntary migration. Service area: Nationwide.



Victim Assistance & Sexual Assault Program – www.montgomerycountymd.gov Tel: (240) 777-1355 (available on weekdays); Hotline: (240) 777-4357. Provides information and referral, advocacy, crisis and ongoing counseling, support and compensation to survivors of crimes and their families. Crimes include rape/sexual assault (recent and past), homicide, driving while intoxicated (DWI), carjacking, torture, hate crimes, arson, larceny, robbery, auto theft and vandalism. Service area: Montgomery County.

Women's Law Center of Maryland: Multi-Ethnic Domestic Violence Project (MEDOVI) – www.wlcmd.org Tel: (443) 699-1001 (Bilingual line); (410) 321-8761. Provides pro bono legal services to foreign-born victims of domestic violence, human trafficking, and sexual assault. Area served: Maryland.

World Relief Baltimore Immigration Legal Clinic – worldrelief.org Tel: (410) 244-0002. Provides assistance to immigrants, refugees, asylum seekers or their family members. Partners with the University of Maryland School of Law to provide consultations to individuals in deportation proceedings on a biweekly basis with the collaboration of volunteer pro bono attorneys. Initial consultations are provided at the World Relief office in downtown Baltimore (7 East Baltimore Street) every Wednesday starting at 9:30 on a first-come, first-served basis; cost is $70 for employed individuals, free to those who are not working. Service area: Maryland; clients with an immigration case pending in Maryland.

Zen for Change – zenforchange.com Tel: (443) 326-9028. Bilingual private practice. Offers immigration psychological evaluations, psychosexual education, individual, family and group therapy in Spanish, substance abuse evaluations, substance abuse education and treatment in Spanish (12 and 26-week sessions), consulting on trauma, sexuality and mental health in migrant communities. Service area: Baltimore.